Below are just a selection of sites we have worked on as examples.  If you would like to see more please Contact us
Bespoke
Chinese site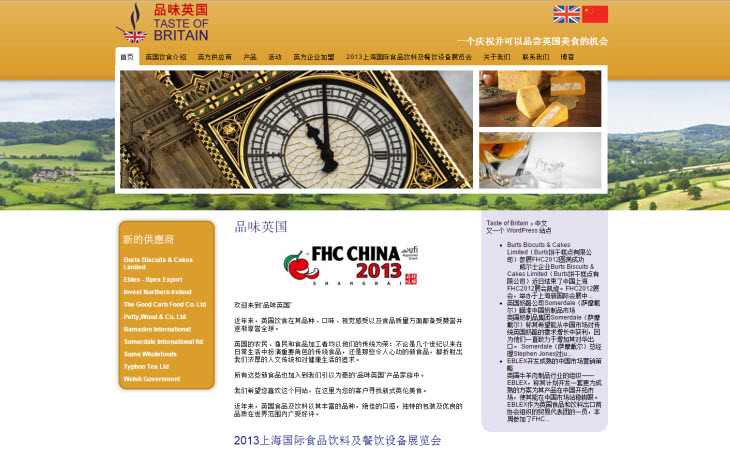 Bespoke Multi-lingual site (English/Chinese) designed to showcase the products of British companies in China. The site lists British companies and the products that they supply. There is a provision for various subscription packages for advertisers and a listing of relevant forthcoming events. The site detects the location of the user and displays the suitable language. Included is a complex bespoke CMS system allowing full user control of :
Site content
Menu item creation
Approval system for admin before new content is allowed to go live
Emails
Registrants and Companies
WW Commercial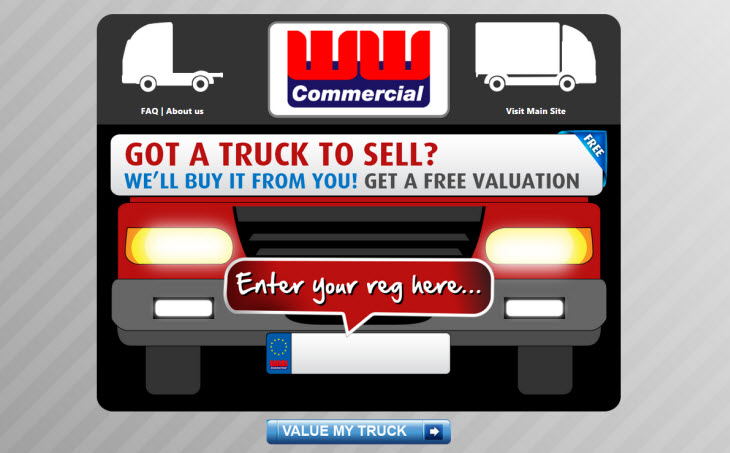 Bespoke system for major Commercial Vehicle sellers designed to allow users to view vehicles available for sale.
Included in the site are the following : 
Vehicle adding
Client Contact system
Bespoke Email Marketing system
Landing Page creation
Job Costing System
Bespoke internal Job creation system Designed to allow the user to maintain Jobs.
Included on the site are the following: 
Purchase Order maintenance and generation
Delivery/Invoice maintenance and generation
Complex reporting system.
Employee/Customers/Stock maintenance
Joomla
Everso Catering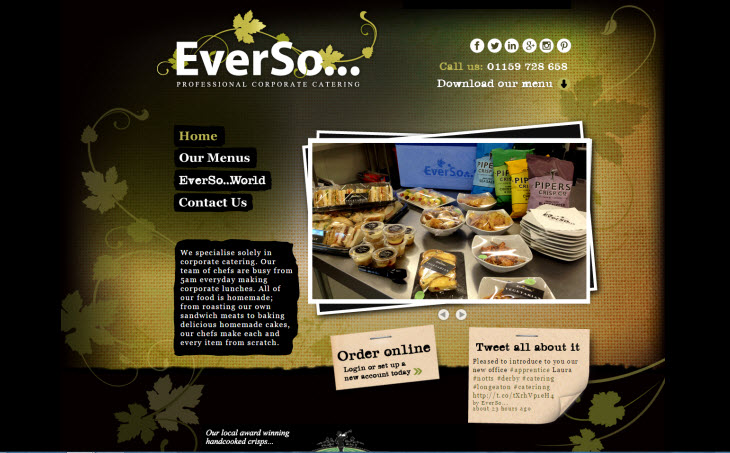 A JOOMLA site developed to the Graphic Designers PSD.  Starting from a basic Joomla layout this site involved switching design for certain pages to create a blog section (Everso World) with a different layout to the rest of the site.  It also involved a complex, bespoke menu. based on a standard concertina menu it was heavily customised to the Designers plan.
KatzKeepers
A Joomla site designed and developed by us to the clients request for something smart and professional but not corporate as it is aimed at children, young people and parents.  
The site is fully responsive for tablets and mobiles.
PSD Conversions
HiLux Owners Club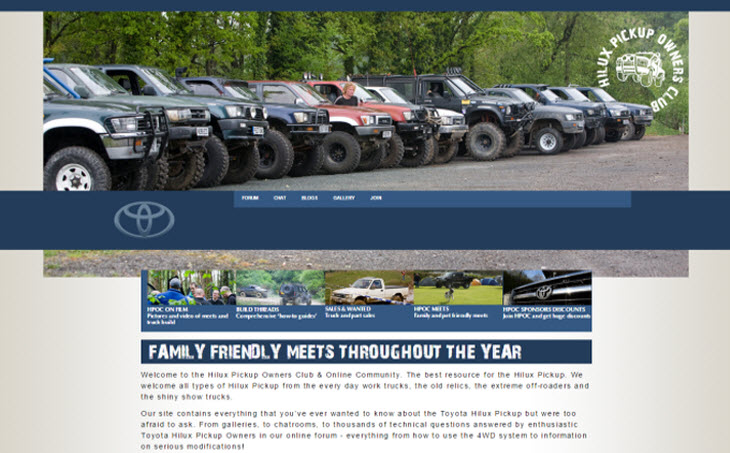 A new home page produced quickly from the supplied PSD to replace the old CMS site and linking to external pages.
The site is a fully responsive HTML/CSS site.
Intygra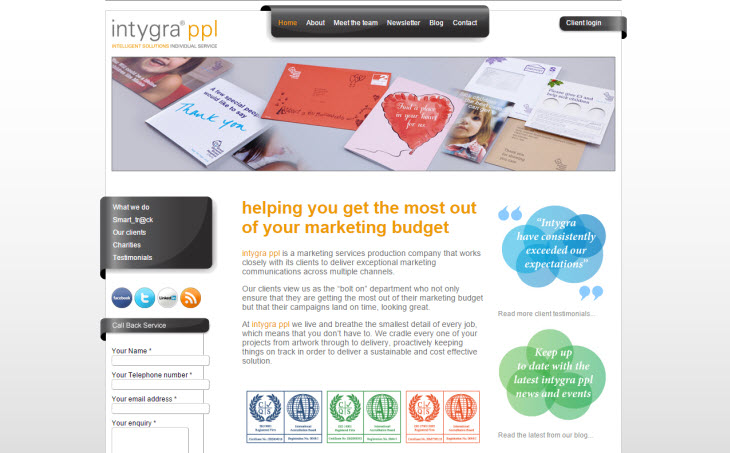 A highly customised and stylised Joomla CMS website. constructed from Designers supplied PSD.  
The site features secure client login area for file uploading, integrated newsletter management and blog pages.